My spouse finally got the chance to send me the photos of the rugs at the bazaar. We are going to have to save up to get one or two, but I think I can send him back with the money after R&R.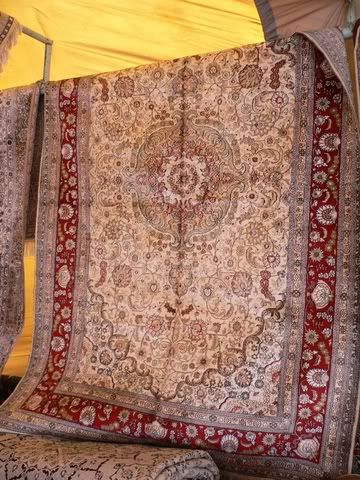 Below I had to point out that Mr. Man here is missing his wedding ring. I shot him a "neener-neener" note teasing him about it. At least you see he is the discrminating shopper by checking out the back of the rugs!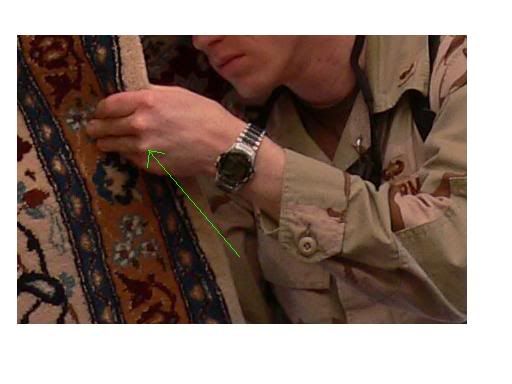 ETA
- This was a new process for me, I haven't uploaded photos before.