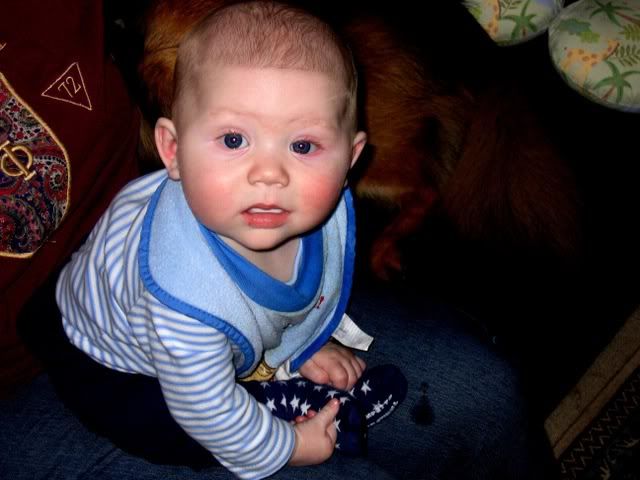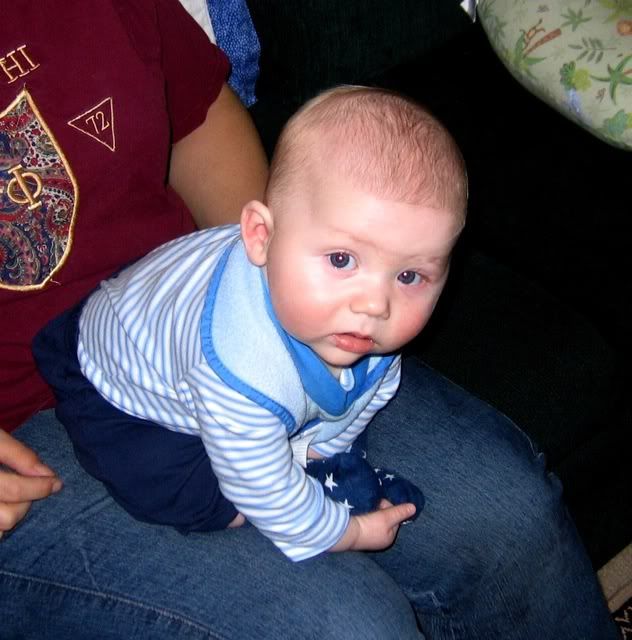 He's been trying to sit up on his own since the 30th. We keep practicing and practicing! He just hasn't quite figured out that his arms are still holding him up so when he tries to grab something he falls over. *giggle*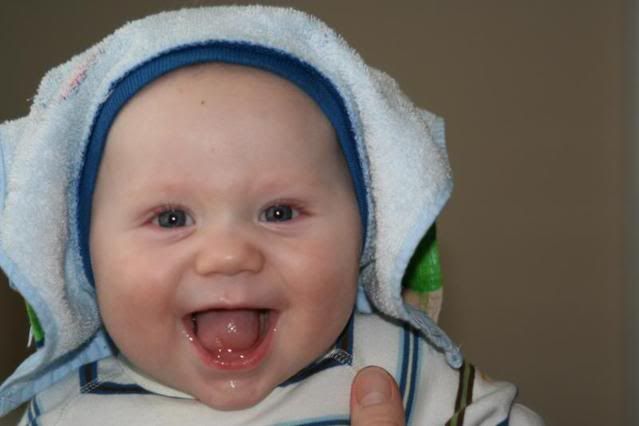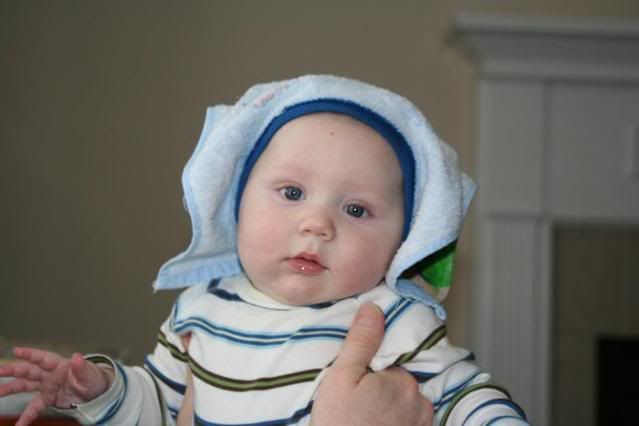 Flying Nun anyone?
Just a little blackmail. And a little something to show ya'll that after a few days of extra, extra moisturizing his face is looking great! He still has it on the back of his leg and his elbows. I'll ask the Peds doc on Tuesday what to use.
Oh and we will probably go and get some cetaphil. Thanks for the advice!