I wanted to use this photo as my profile icon, but I can't get it below the 50k limit. So instead take look at my abilities as a photographer. This was the head lioness, I have some other photos of her playing around with a cub. Well, actually the cub was playing around with her and she straight up told him to buzz off. You don't even know how big a zoom I had for this camera.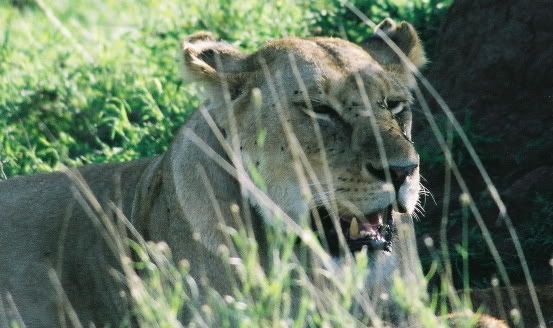 My only shame was I used a new filter which required manipulation (I didn't know). Some photos came out a little dark. I was pissed, because nothing in the the description nor directions told me I needed to mess with the filter while shooting.
Oh well I still like most of the photos and with a little help from some photo editors I can clear up the darkness.
Here's where momma said no!